What is CoCo Gallery? What do I hear?
What do I see? CoCo Gallery!
Have you been to CoCo?
Do you want to exhibit at CoCo?
What isn't, can be... Well, what about it?
["Co" is the Czech word for "what, hence CoCo is WhatWhat]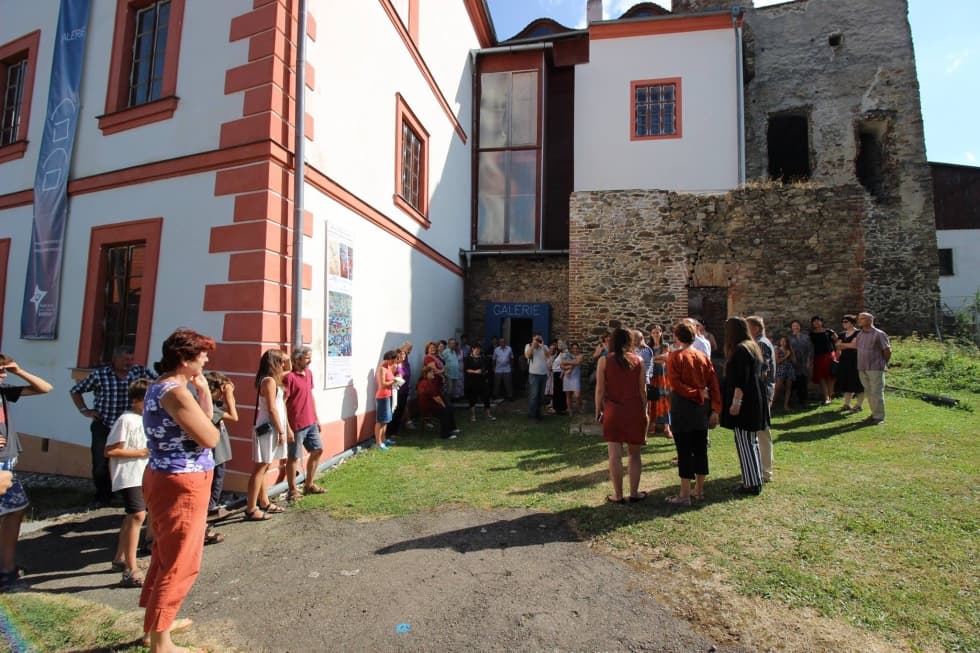 Dobrš, a village with a rich history and numerous historic monuments, is located in Southern Bohemia in an area known as the Šumava Podlesí. The CoCo gallery is located in one of Dobrš's historic buildings, the northern wing of the castle.
The basic idea of the gallery is to renew the social function of this historic building and connecting it with the social and cultural life of the village with the aim of creating a space for people of various ages, education, beliefs and interests to access to artistic activities, learning, public entertainment and alternative culture.
The main project and curatorial accomplishment since 2015 has been a series of exhibitions over titled "Dobrš, where it's at", which continues a rich tradition of cultural events in Dobrš. Between two and four exhibition projects a year have been organized. The gallery's curators in a supra-regional project ensure an exhibition programme with a refreshing view into the world of contemporary art, with the aim of presenting an intra-generational dialogue of artists and students as well as their teachers.
The CoCo gallery regularly offers opportunties to artists of all genres and generations to present their works in an unusual setting to the broader public.
The exhibitions traditionally provide an artistic confrontation particularly among the young and middle-aged generations of artists in the artistic fields of photography, painting, sculpture, objects and conceptual art. This is made possible thanks to the concept and layout of the individual exhibition spaces in the two floors of the gallery when visitors can acquaint themselves with one ongoing exhibition and one that has opened. This Exchange or rotation offers a totally new and surprising opportunity for a creative meeting of the exhibiting artists, and their styles and techniques.
Above all throughout the summer and autumn seasons one can view artistic works and at the same time discover for oneself and one's friends the beautiful environs of Dobrš and southern Bohemia.
We believe that a visit to Dobrš would be a pleasant experience for you and that you will become a fan and a regular visitor.